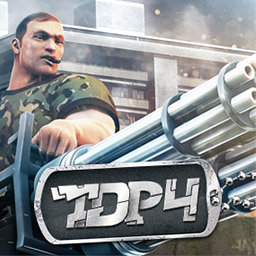 Multiplayer 2D platformer game with RPG elements.
TDP4: Team Battle features character progression system, weapon purchase/sale, artifacts, clan creation, locations control, different battle types, bet tournaments etc. This game greatly expanded on different platforms and social networks and received some great recognition for gamers all around the world. For 4 years TDP4:Team Battle was in the top of games on kongregate.com – a largest USA game platform.
Even though this game is already a veteran among other browser games, it is still very popular among all hardcore shooter game lovers.